---
Our Journey Together…
Introduction
Module 1: What we need to know about adult dyslexic people
Module 2: What we as teachers need to take into consideration
Module 3: Strategies we can use for more inclusive learning
Dyslexia friendly Assement
Annual Plan
Course
Group Coaching
Community
Monthly Plan
per month for 12 total payments
Course
Group Coaching
Community
Private Coaching Plan
Course
Group Coaching
Community
Private Coaching
Will it work for me?
If you are serious, qualified and ready to put some effort into it, then very likely yes!
What if I want a refund?
No problem. We stand behind our training 100%. Send us an email with your request.
When does the course start and finish?
Will I get access to the full course all at once?
Yes you will get full instant access immediately.
More Of The Same
What happens if they keep doing the same thing trying to fix the problem?
Lost In The Wilderness
What happens if they choose the wrong people or company to help them?
It's Time To Decide
Will you join us on a journey that 17,005 people just like you have undertaken with great success through our unique method and incredible support?
Annual Plan
Course
Group Coaching
Community
Monthly Plan
per month for 12 total payments
Course
Group Coaching
Community
Private Coaching Plan
Course
Group Coaching
Community
Private Coaching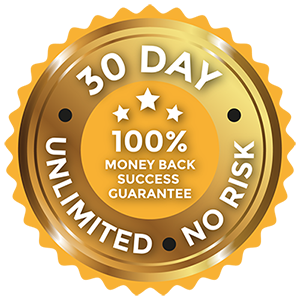 100% No-Risk Guarantee
Your purchase is backed by our 30-day 100% money back "Love It or Leave It" guarantee
---